Builders Of Custom High Quality Tube Theremins
Model 2856 Solid State Theremin
The
only
fully analog theremin still in production.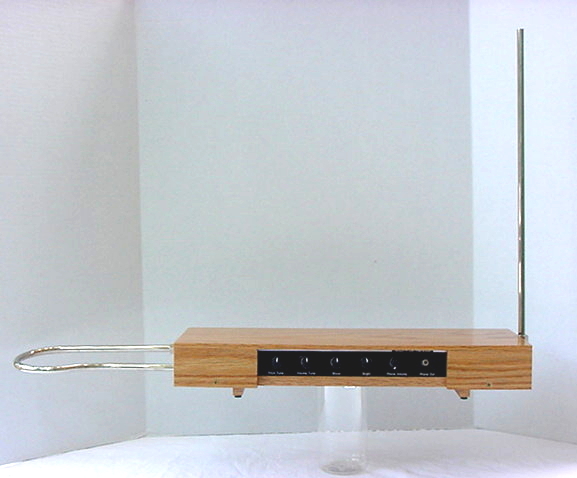 We developed the Music From The Ether Model 2856 Theremin so that owning a high quality Theremin that you didn't have to build could be within reach of everyone. The front panel controls are legibly marked and logically placed making them easily accessible, as are the rear panel controls. The front panel contains a built in amplifier with a 3.2mm (1/8") stereo headphone jack for private playing or practicing. The front panel controls are from left to right, VOLUME TUNE, PITCH TUNE, WAVE, BRIGHT and PHONE VOLUME. The rear panel contains the power input jack, ON/OFF switch and a standard 1/4" Mono phono jack for outputting to an external amplifier or mixing board. The instrument can be played sitting on a table top or podium. There is also a bottom mounted threaded flange so that it may be attached to a microphone stand. The Model 2856 comes to you fully assembled, tested and ready to play. Just add electricity!





PLEASE NOTE: There is no built in output amplifier. The audio output of this instrument is LINE AUDIO which is 1v/P-P (1-volt peak to peak), as such it is considered to be Pro-Audio gear. Additionally, you will need an external amplifier with a LINE AUDIO input jack. Also, the front panel headphone jack is designed for traditional 8-Ohm headphones which means that "earbuds" of the type used with cellphones will not yield satisfactory results because of the differences in impedence.
Listen to a sound sample of the Model 2856
Please bear in mind that when listening to this sound sample it is intended to
demonstrate the sound quality of the instrument and that while I build high
quality theremins, my playing abilities do leave something to be desired.
---
Cabinet Options
The Model 2856 is avaiable in three standard hardwood options: Oak, Cherry or Walnut.
More exotic woods such as Purple Heart, Bubinga, African Rosewood, Bloodwood,Wenge, etc., can also be done on a special order basis with a slight up-charge. Please contact us for special cabinet wood requests before placing any order

Cabinet Selections for Standard Hardwoods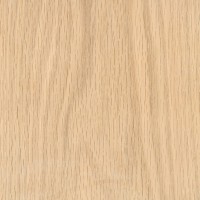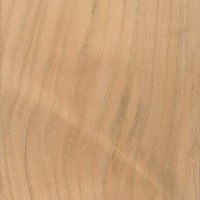 Oak Cherry Walnut


---